I posted a while ago on
another
wedding shot by
Rob and Lauren Photographers
. But this time I'm honoured to share these pictures from the magnificent four day Hindu wedding of Mona and Mohit.
I have a secret wish to attend weddings of all different cultures and this is a wonderful glimpse into a Hindu wedding. Every aspect of this wedding appears to be full of tradition and excitement, family and energy. I love it all - from the intricacy of the Mendhi to the special pink Chura, and especially the vibrant colours of the bridal party. You can see many, many more photos on
Rob and Lauren's Blog
.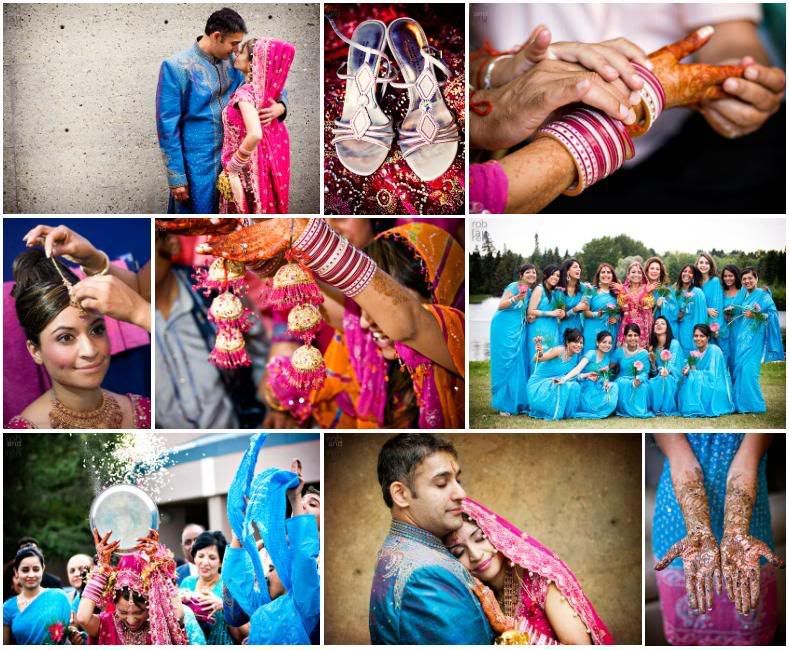 Rob and Lauren have developed somewhat of a reputation for shooting multicultural wedding events. They have gleaned as much as possible from each event they shoot but in their desire to learn more, they have gone off on an amazing and educational adventure to discover and understand so much more. They left on January 2, 2008 for a month in Vietnam and two months in India. They will be seeking out authentic cultural weddings, and then will create a resource for anyone looking to learn more about the ins and outs of these incredible, and complicated events.
Visit
The Wedding Travelers
blog to follow along on their trip.