I just adore these next two photos, nice capture to
Rob & Lauren
. Do you recognize their first dance?

It's from
Dirty Dancing
of course... "Nobody puts Marliss in a corner."
Lastly, I just wanted to express my admiration for the use of the venue in these last two photos. The venue is the historical
McKay Avenue School
.
In case you can't read this, the board on the right has lines written on it, "Brad loves Marliss, Brad loves Marliss, Brad loves Marliss..." The board on the left says, "and to her I pledge my love and loyalty" Oh so sweet.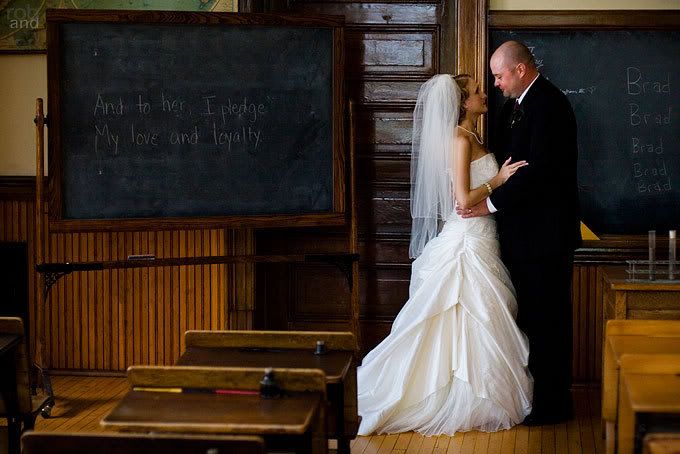 Their expressions are priceless!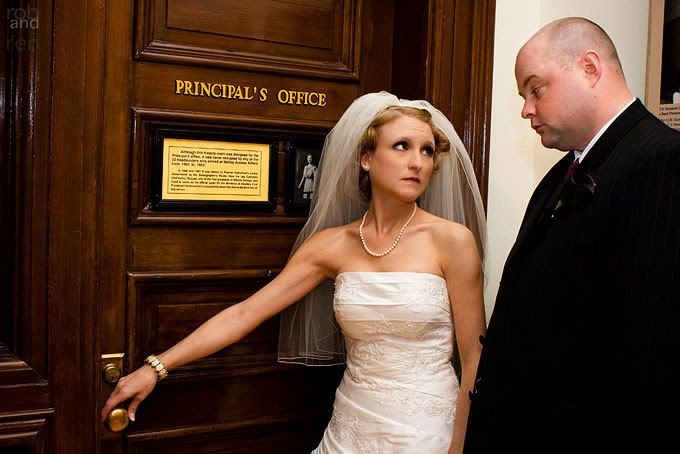 Love, love, love. It's all about the details. Find the rest of the pictures on
Rob & Lauren's Blog
.