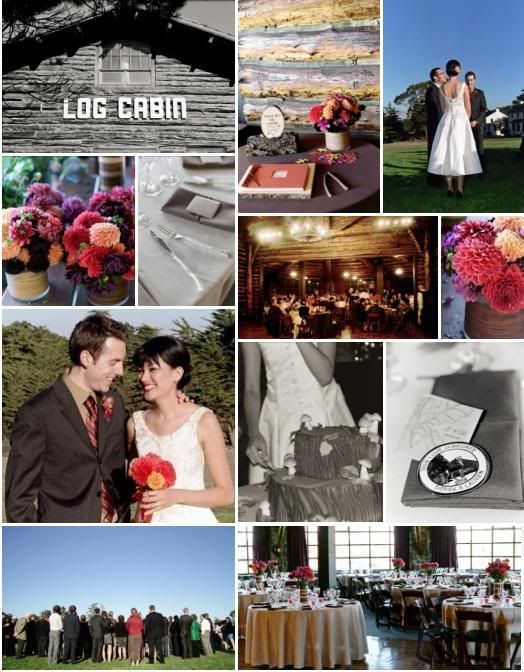 Timeless, classic, simple. The wedding of Lauren and Derek exemplifies the idea of a simple wedding. Both venues provide natural décor of rustic beauty; they didn't have an aisle or ceremony seating, everyone just gathered around. Beautiful dahlias provide bursts of colour and the bride and groom's attire is gorgeous, effortless, and stylish. They let the surroundings determine the details of the wedding, such as the twig handled silverware, the woodland cake, and the camp badge favours.
I love this wedding. Really love it. If SexyHusband and I could do it all again – this would be my inspiration.
Jessamyn Harris
is the talent behind the glorious wedding photographs and the lovely and graceful couple are the curators of
The Curiosity Shop
in San Francisco.