This is the beautiful wedding of Marliss and Brad, shot by the ever-so-talented
Rob & Lauren Photographers
in Edmonton, Alberta, Canada.
I am completely enchanted and captivated by this wedding; the venue is so full of character and the couple used it to it's full potential. I wish I knew how the creation of this wedding took place - if the historical site prompted the theme of the wedding or if the couple were delighted to find the perfect place to hold their Roaring 20's/Hollywood Glamour designed wedding.
To start: something special tucked into the folds of Marliss' dress, easily one of the most beautiful bouquets I have ever seen, and a breathtaking bridal portrait.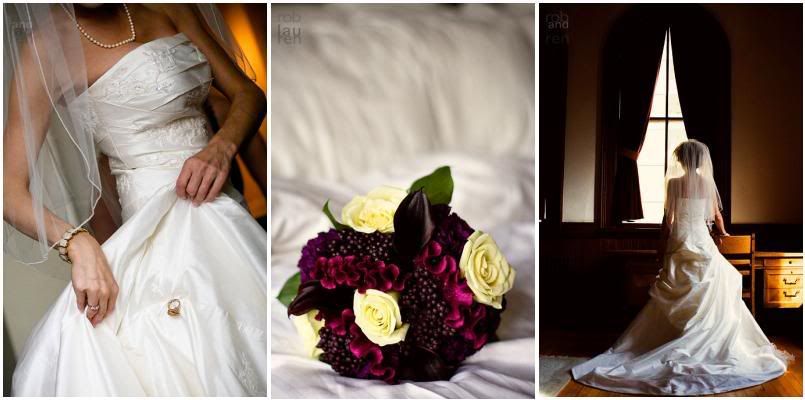 Next: Caught kissing in the classroom, fun shots of the bridal party (amazing lighting), the themed movie clapper, and the favours of chocolate cigars and Popeye ciggies.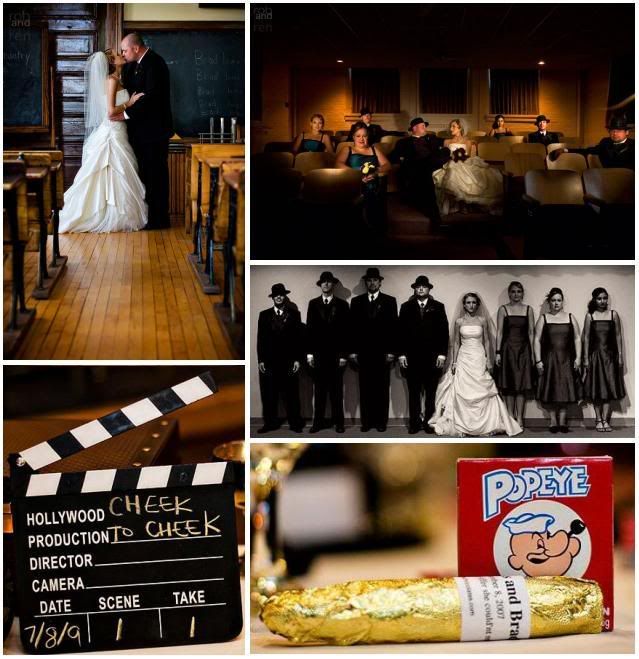 I'll post a couple more pictures a little later today.