I am so thrilled with today's posts! I'm able to share some pictures and wedding insights from a friend. And, because I didn't have the heart to cut out any of her pictures, I'm going to spread this out over three posts today.

I mentioned the Weddingbells website a couple of posts ago but I didn't mention some of the amazing women I've had the good fortune to meet. Jennifer is one of these women. I had the opportunity to watch the planning of Jennifer and Sean's wedding unfold gradually and I was completely and utterly enchanted by the thought and care she and her husband put into every single aspect of their special day.

They are a very talented couple so I wasn't surprised; they've even written and published a book together, Design City Toronto.

Jennifer can better explain how their day came to be so wonderful, beautiful, and thoughtful…

Blush: Your wedding was just stunning; what inspired the design of your event?

Jennifer: Of all things, our wedding was inspired by Oprah! I was watching Oprah's 20th Anniversary DVD and saw the episode where she throws a fabulous brunch under a huge tent. That was the feeling we wanted to create for our own wedding - a relaxed, full of laughter, sunny, jazzy affair. Sean also proposed to me over brunch so a daytime summer wedding was perfect for us.

We also wanted to incorporate our interests and heritage into the event, so you will see architecture-related touches (like our gothic venue, and DIY card "house") and Asian elements (such as our bamboo arch and the traditional Filipino veil & cord ceremony).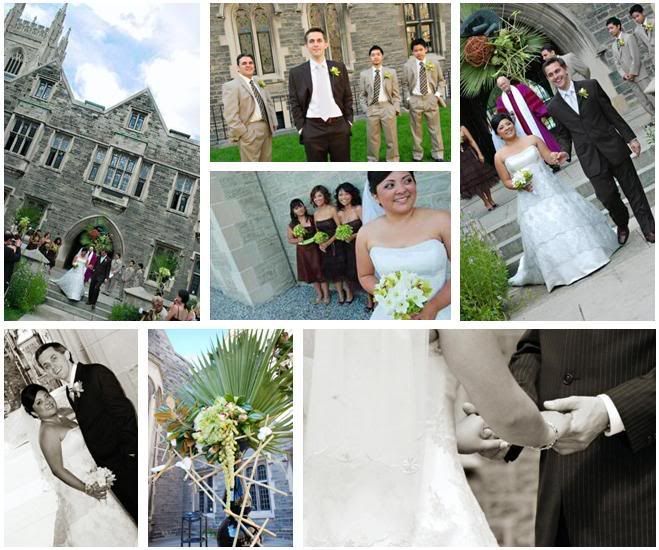 {All photo credits to Firefly Studio.}