Lesley has offered a lovely idea that each table 'number' will be stories of their "first dates" instead of numbers. This idea incorporates intimate details of their relationship, some that guests may not know, with pictures of places that are special to them.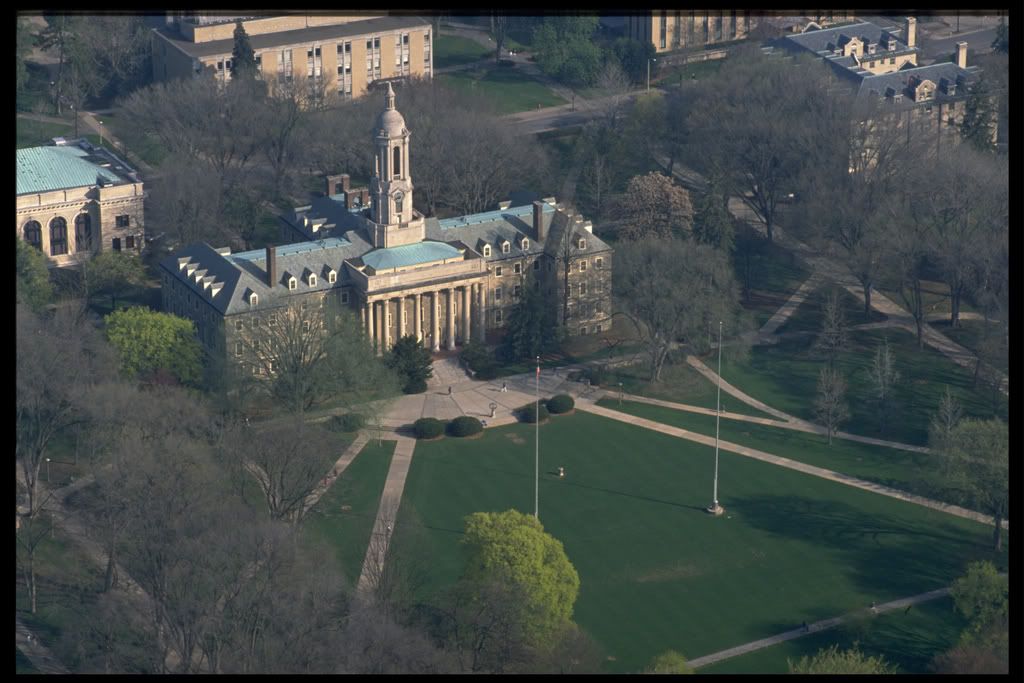 We met during undergrad at Penn State so we are having pictures taken of us around the campus, these pictures will be paired with a little paragraph or two that describes a special moment in our relationship.

"Beaver Stadium" - where we first laid eyes on each other

His dorm building where he chased me down the hall for a chance to talk to me – I was pretending to do laundry when I was actually looking for him! (When I returned to my friend's room, she told me that I was going to marry him!)

My old dorm building where we used to kiss good night on the back steps every night after he'd walk me home.

Joe Paterno's house (the Penn State football coach) – We walked by his house on our first "date". We talked about our families and religion.

Other places we visited on dates were the creamery where we went for ice cream, the Palmer Art Museum, the different Commons buildings where we would have meals, the HUB (student union building) where we'd enjoy late night BINGO, and the Paterno-Pattee Library where we would study.

We will have about 20 tables total and the pictures will have a paragraph about "our date" either on the front in a contrasting color or else maybe on a little card on the back. The photo cards will help us to bring a little Penn State to our wedding without having an all out PSU theme!

And, the bonus is that when the wedding is over, we will have nice pictures of all these places that are so special to us!!! The pictures will go great into the Penn State family room that we will eventually have!
Unfortunately we don't have any pictures from Lesley because they're not taking them until this weekend!