I have a few more sparkly items to share so I think we'll carry this chandelier business on for the whole week. This just might be a new feature for Blush.alicious.
Theme Week
! What do you think?
Now for some fun. Presents! I love presents! Giving and getting. I love finding the perfect gift for someone, especially those closest to me, wrapping it up all super special, and handing it over.
The problem with these wonderful treats is that I'd have to buy one of each for myself too.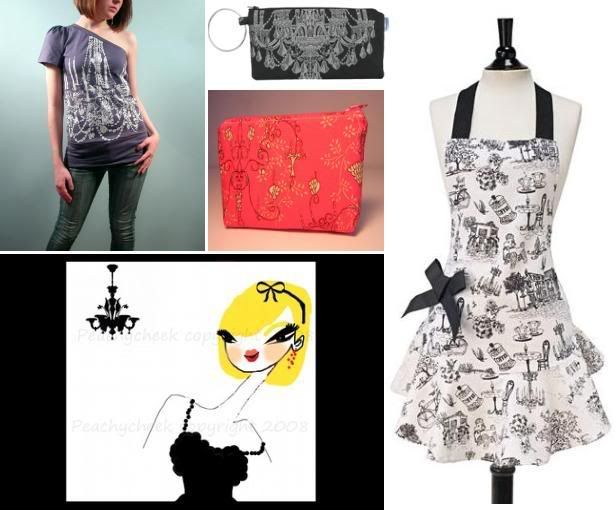 Clockwise from top left: Off the shoulder tee from Etsy shop
Pretty Raccoon Clothing
; Chanda Leer Ring Wristlet by
Madie Deluxe
; Café Toile Apron by
Main Street-Store
; "Chandelier Dreaming" print from Etsy shop
Peachy Cheek
; and Little Stuffs bag by Etsy shop
Punchanella
.