I'm so in love with
these little chandeliers
that I'm now slightly chandelier obsessed. I'm convinced that one could plan an entire wedding around the all-out-glamour of the chandelier, in all it's glitz and glory, or just keep it understated with simple touches here and there. Either way, we can consider this a theme to be inspired by.
The most recent, and absolutely amazing, display of chandeliers may be found on
Style Me Pretty
; Abby has featured the breathtaking wedding of photographer
Elizabeth Messina
. This chandelier dream was designed by
Lisa Vorce of Oh How Charming!
Abby split the feature into four posts, see them here
1
,
2
,
3
, and
4
.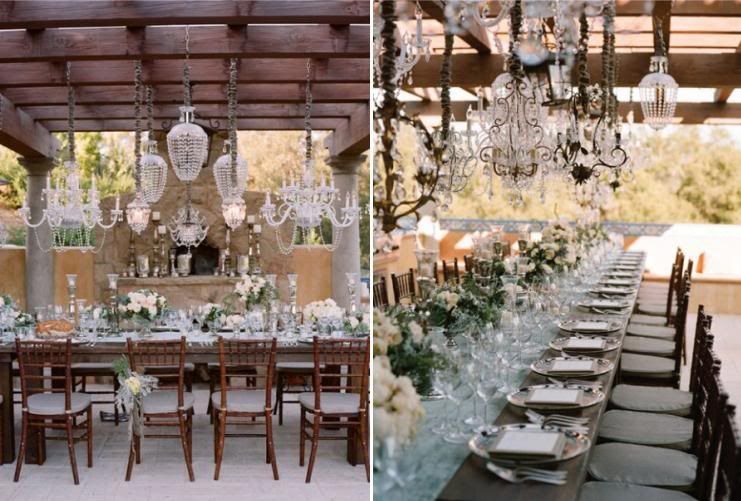 I've always remembered the wedding of
Knottie weathergirl99
as she had several chandeliers hanging from the trees around the recption and dance floor. The way they lit up in the evening must have been spectacular.
And, last but not least, I am forever inspired by
Tara Guérard of Soirée
for her use of chandeliers and light. Whether it be the classic chandelier or contemporary.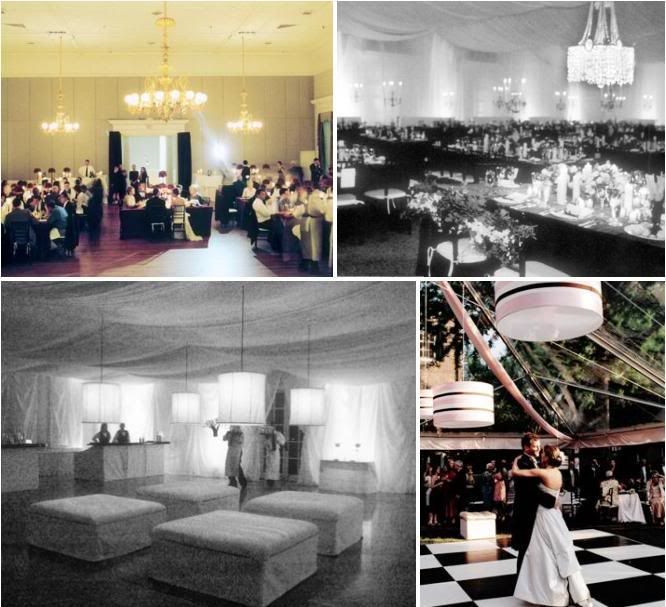 More inspiration to come!