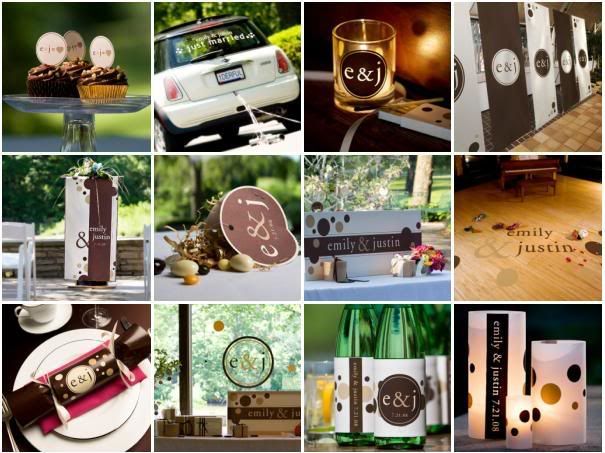 Wonderful Graffiti
has released their newest collection to make every detail about your wedding easy and uniform. Their
Wonderful Graffiti Wedding
section, devoted to everything wedding, has expanded to include a lot of fabulous things.
Pictured here :: Cupcake Toppers, Just Married Car Graffiti, Votive and Match Pairs, Banner Stands, Pulpit Banner, Hanging Treat Baskets, Wedding Date Canvas, Dance Floor Graffiti, Party Crackers, Monogram, Monogrammed Bottle Wraps, Luminary Trios.
They also have :: Chocolate Suckers with your monogram, Coasters, Tabletop Signs, Hanging Luminaries, Hanging Place Cards, Easel Signs, Napkins, Street Signs, and more!
There is a reason they call themselves wonderful!