Meet Kristine. Kristine Baerlin of
Figment
. Remember the name.
Kristine Baerlin
is a talented portrait painter based out of Brooklyn, NY and her paintings are fresh and contemporary and entirely extraordinary.
Her hand-painted portraits of adults and children are a contemporary approach to the pop art tradition, each carefully planned with her clients to best reflect their individual style and taste. Working together, they swap color ideas, decide on a size and determine the best photograph from which to work.
Recently she has done a few bridal and wedding portraits and has loved the endeavour.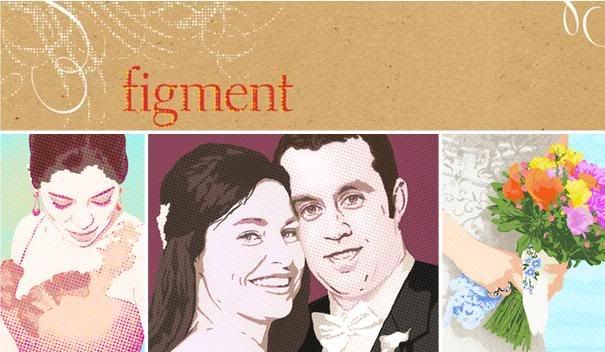 Learn more about Kristine and her beautiful and unique portraits at
www.figmentstudio.com
. Go commission one. Now. Go. Seriously.