Close your eyes and remember back to when you were a little girl. You were dressed in one of your prettiest dresses; you looked down and noticed a wink of sunlight dancing on your new patent leather Mary-Janes. There was a slight breath of a breeze, the air smelled like sweet peas and you were twirling and twirling until you fell to the grass, giddy and giggly.
Do you remember that frolicsome and frivolous, precocious and pure, sweet and simple fun? That is what these ribbon wands remind me of.
What a wonderful gift for a little girl you know. Perhaps you have a flower girl or two you need the perfect gift for. Perhaps you need one for yourself, or the little girl in you.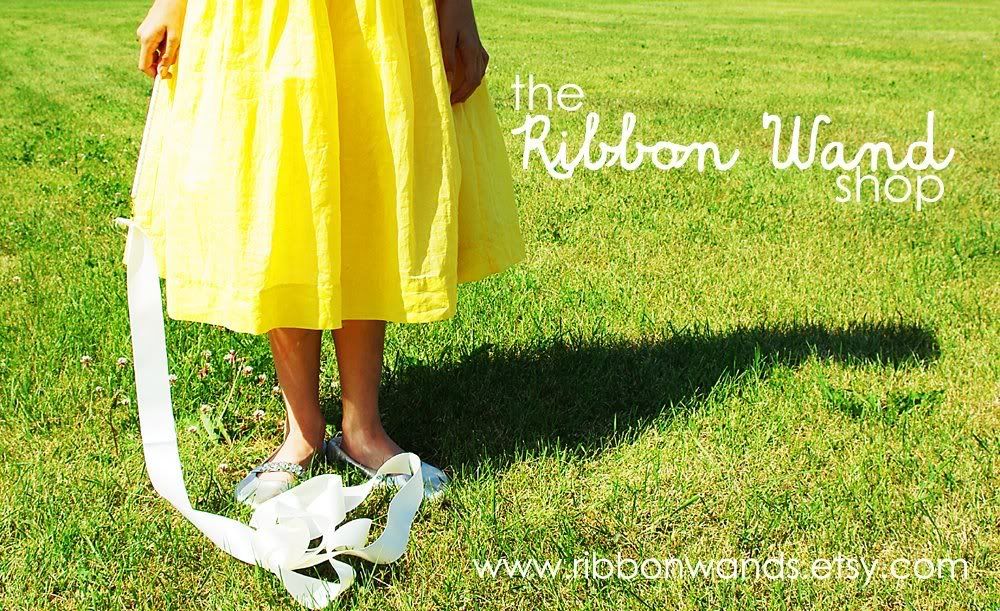 The
Ribbon Wand Shop
is the creation of Nikki Workman. You can check out her shop on
Etsy
or visit her
blog
. She took a little break over the summer but her shop re-opened September 1st. Stay tuned for new and fabulous designs!