I had the pleasure of attending a rodeo on Saturday - what more, my very best girlfriend and her husband
were in the rodeo
. SexyHusband and I straddled the fence, drank a few beers, and I took about three hundred pictures. It was a really nice way to spend one last sunny summer day.
When I saw the BBQ invitation on the
Lulu Paper
website it made me think of my Saturday, surrounded by cowboys, and how that would translate into a wedding...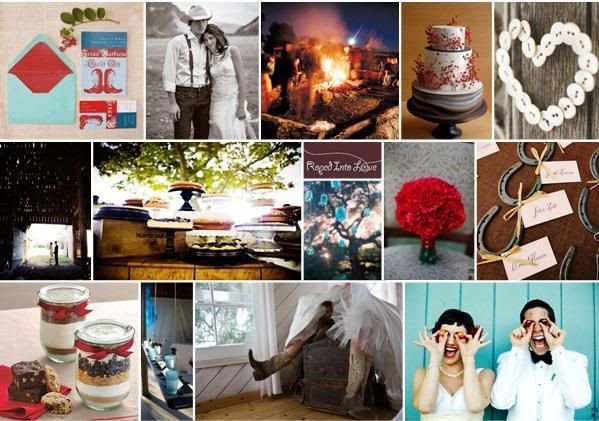 Sources ::
Invitation
Lulu Paper
; Cowboy Couple and Bonfire
Brides
; Cake
I Dream of Cake
; Button Heart
Cox & Cox
Barn and Dessert Buffet
Michèle M. Waite
; Roped into Love tag
Estilo Weddings
; Aqua lanterns Unknown; Carnation Bouquet
Michèle M. Waite
; Horseshoe Escort Cards
Brides
Cookies in a Jar Favour
Chef's Catalogue
; Hanging Shelf
Sillapere
; Cowgirl Boots
Natalie Moser
; Fun Couple
Michèle M. Waite