The fantastically talented Delina Breeding, owner and designer of the
Paper Sugar Dots
line of stationary, emailed me to let me know about her beautiful, and uniquely stylized cards. Her designs are "
edgy, chic and loaded with elements of fashion.
" I think you're going to love these as much as I do…
From the bridal line (LOVE the redhead):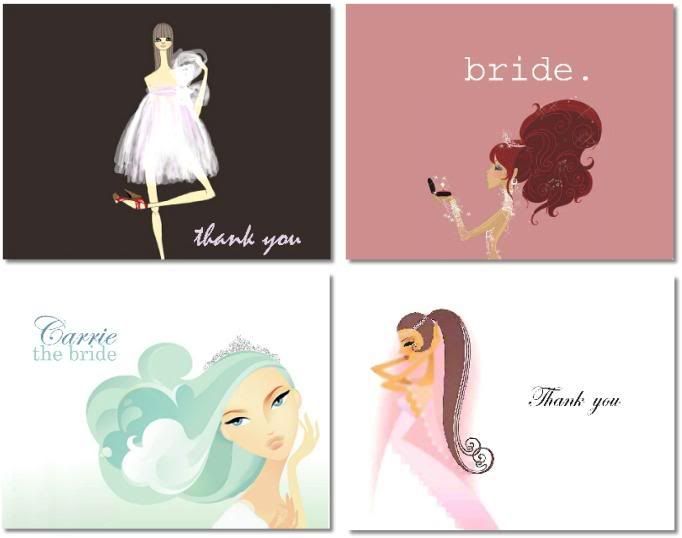 From the gigi collection (LOVE gigi loving shoes):

Invitations (LOVE the first one!):
For your holiday cheer (LOVE them all!):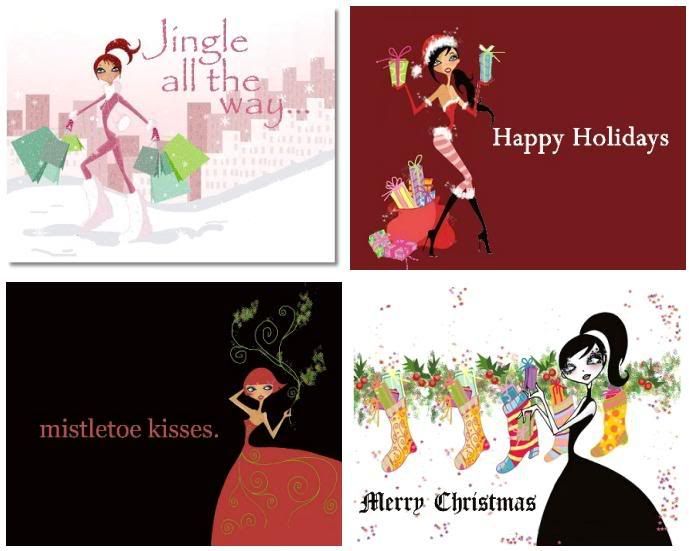 She also has calling cards and cards for "hot mamas", and fashionista, retro, and brown sugar collections. They are all equally fabulous.
And, she's offering 15% off all online orders – so order soon!