The ever fabulous Abby of
Style Me Pretty
has launched a new challenge! This time it's a
DIY Contest
. You just have to submit three to five photos of a DIY from your wedding with resources and how-to's listed. The submissions need to be in by the 15th of December.
So, I thought I would enter, as I was a DIY bride myself. But, I'm not sure which element to present, so I was wondering if all you fabulous visitors could help me pick. Please and thank you!
Which of the following shall I enter? Or, which element would you like to see more information and instructions?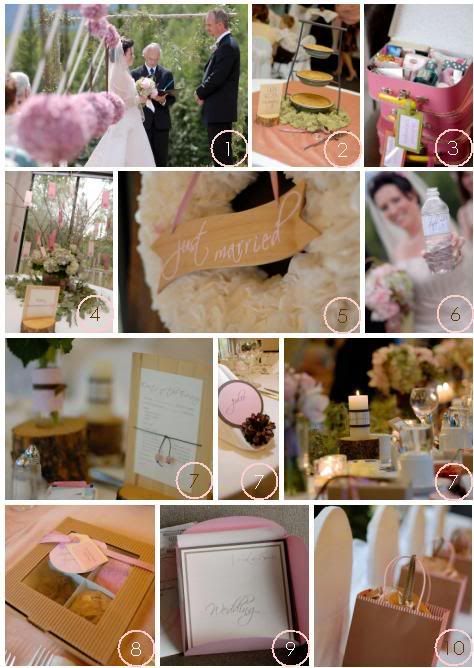 1 Ceremony Decor; Arch and Tissue Paper Aisle Pomanders
2 Wedding Pie
3 Bridesmaid Survival Kits
4 The Kissing Tree
5 Signage
6 Water Bottles
7 Reception Decor; Centrepieces, Place Cards, Escort Cards, Etc.
8 Cookie Box Favours
9 Stationary
10 Gifts
Please leave a comment to vote! Or email me!