When my sister and I were little girls we would sit with the Sears catalogue splayed out on our laps and play a game. You had to choose one thing from each page that you would want; whether they were horrific girdles or the cutest shoes. I'm not sure what was more difficult, choosing the prettiest of the awful or carefully deliberating which of the lovely you would choose.
Should I have to choose one dress from the
Reem Acra
Fall 2008 Bridal Collection it would be painstakingly dreadful, but, if I have to… I'd choose the third one in the first row.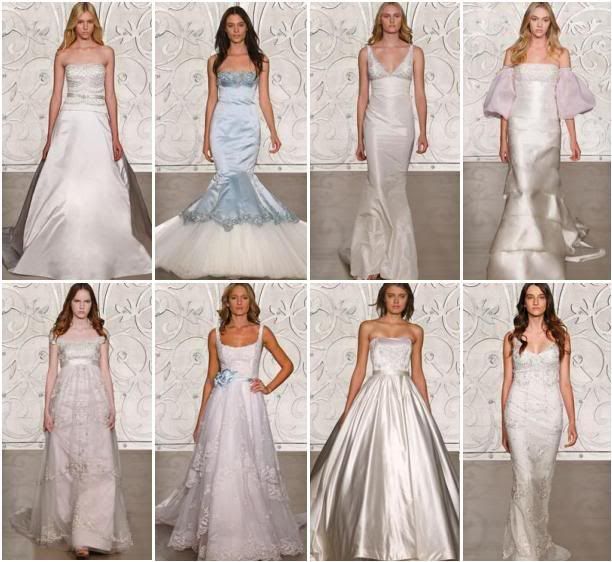 You?