Actually, it's more like a
Real Portrait Session
as the couple were married in December; however, both outfits were from their wedding.
Let me first bring you into the experience. Rob and Lauren are the
The Wedding Travelers
, this is a division of their photography business they have conceived to marry (pun intended) their two predominant passions – photographing weddings and travel.
On January 2nd of this year they left on the inaugural trip for The Wedding Travelers in search of experience and knowledge about the different cultures and traditions of weddings in South East Asia, specifically Vietnam and India.
Ironically, I'm posting this on their last day in Asia; they should be well on their way home right now. But they have so much more to share and post that the blog will still be active for quite some time.
That said, this post is to share a spectacular photo session they shot at the Taj Mahal.... yes, that's the
Taj Mahal
! They did two shoots with Megha and Chakshu, in two different locations, in two different outfits. Amazing. Glamorous. Epic.
We'll start with the
second session
which was shot in New Delhi at the Lodi Gardensto.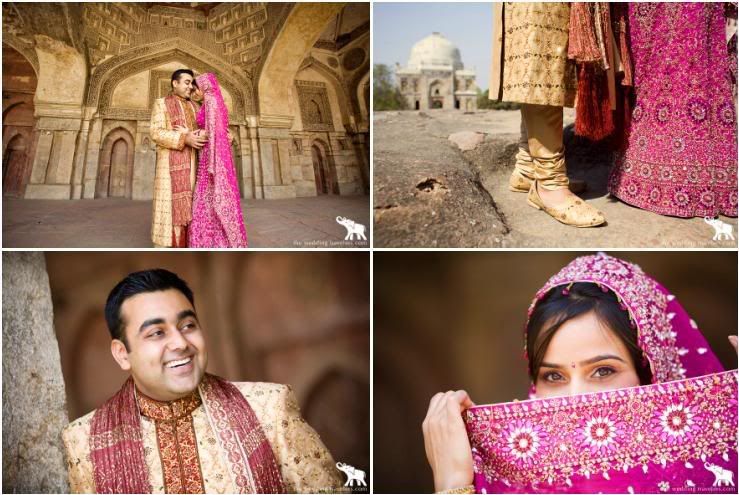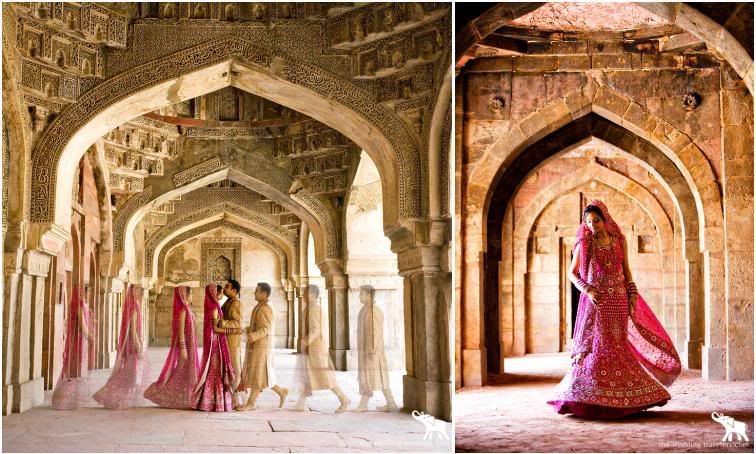 Now, on to the
First Session
at the Taj Mahal in their Reception finery.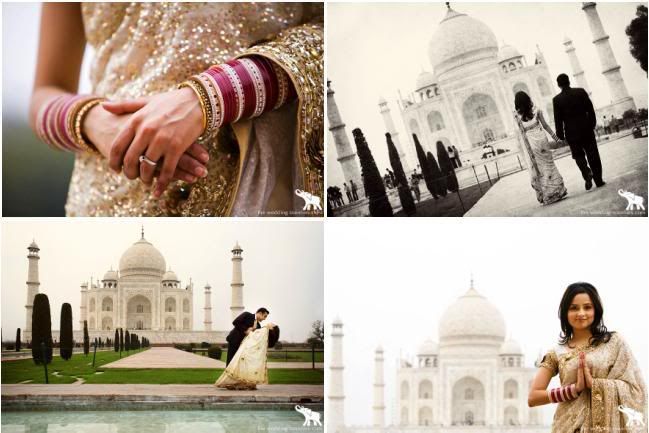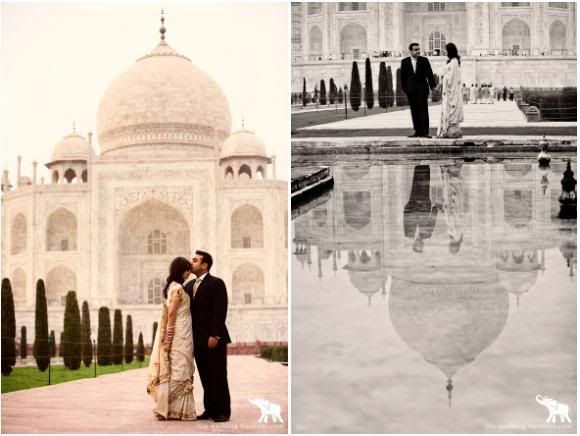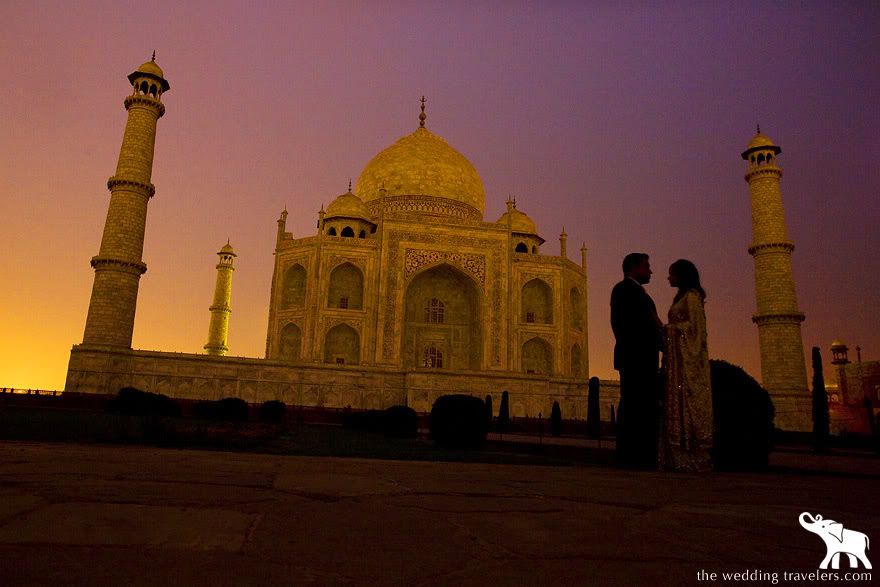 Can you imagine?