You've just booked your dress fittings and realized you don't yet have you're shoes, your trainer at the gym has given up on you, you're preparing for that big meeting on Monday, and the soon-to-be-in-laws are insisting you join them for a late lunch on Saturday afternoon. The calendar is full, the checklist is lacking checkmarks, and you're running out of time to do all the things you need to do.
One thing on your list? Buying gifts for all the special women in your life. What if I told you that you could find the perfect gifts in one place?
Dogeared Jewels & Gifts
have a
charming
collection of jewelry that you can personalize for each of your loved ones or to the theme of your wedding.
For your bridesmaids and girlfriends:
For the flower girls and junior attendants:
They also have mermaids, bamboo, sand dollars, bees, hummingbirds, , wishbones, stars, clovers, feathers, dragons, robins, keys and more!

Shop for Mother's Day while you're there: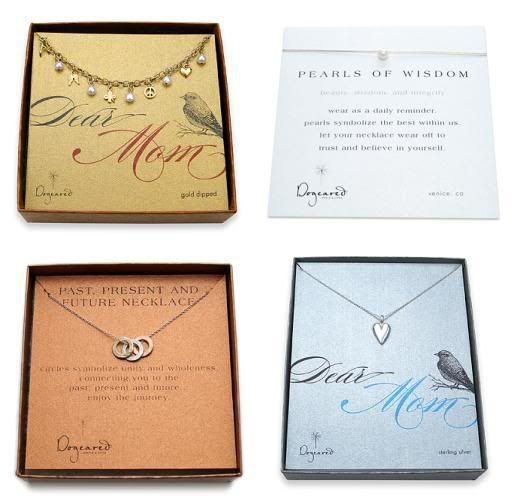 And, to those bridesmaids that might happen to be reading this, pick up a wonderful gift for your newly engaged friend!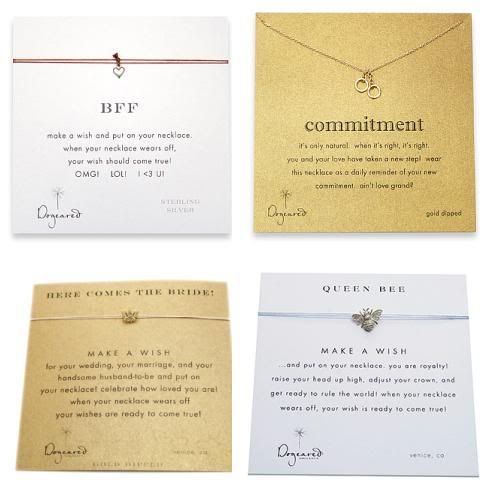 Visit
Dogeared Jewels & Gifts
, finish your shopping, you'll look thoughtful and
truly gifted.
Strike "girls gifts" off your to do list and go
shoe shopping
!