A reader, Serena, emailed and asked my opinion on veils – to wear or not to wear?
I like the idea of a bride wearing a veil as there are not many days in one's life that one can wear a veil and, in my opinion, they epitomize the bridal ensemble.
Of course, the best part about wearing a veil is having the option to take it off, so, at the very least, give yourself the choice.
Not one to post without photos, here are eight reasons to wear a veil. At least for a little while.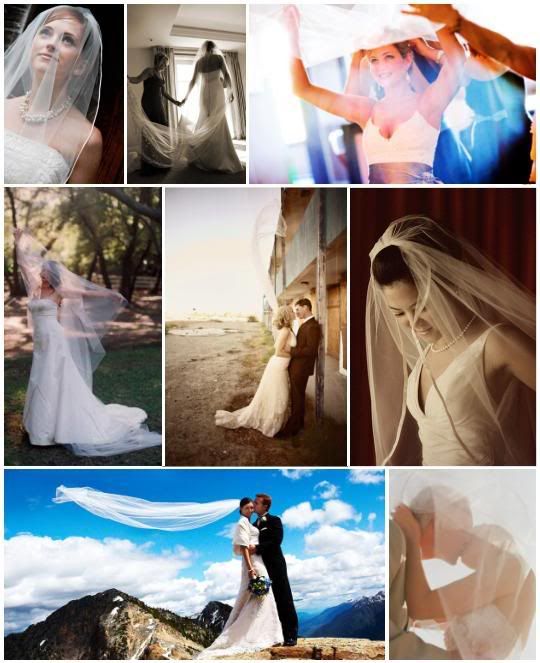 Photo Credits:
1
Firefly Studio
,
[b]ecker
,
Jessica Strickland
2
Elizabeth Messina
,
Leigh Miller Photography
,
Boutswell Studio
3
Alan Maudie
,
Elizabeth Messina
Thanks for your question Serena, I hope this helps! Should anyone else have any questions or requests please feel free!