I neglected to let you know that I took last week off – from everything. I didn't intend on neglecting the blog, it was just an accident.
SexyHusband and I took this last week to enjoy our own city and to get some things done around the house. We went golfing with my Mom + Dad, enjoyed a tour of our local brewery (hiccup!), organized our basement, had the neighbours over, and attended a wedding of some dear friends (Congratulations Jo + Byron!).
Sources ::
Jupiter Images
,
Big Rock Brewery
,
Real Simple
,
Martha Stewart
, Muse Photography.
It was really, really enjoyable to attend a wedding that I had absolutely no hand in planning. I was just a guest and it was incredibly refreshing and delightful. I was also overjoyed because I could wear a cute little dress with high heels! I tend to wear capris, a fantastic top, and some cute ballet slippers when I work weddings.
I love dresses and am in perpetual pursuit of the perfect
'Little Black Dress'
. Or
'Little Red Dress'
. Or
'Little Ivory Linen Dress with Big Chocolate Flowers Sweetly Sprinkled On The Skirt with a Grosgrain Ribbon to Tie in a Pleasant Bow at the Waist'
.
I wore this cute little number I found shopping with Cooper, my very best girlfriend. She wasn't impressed
at all
when she found the dress and there was only one size left – mine! (xoxo!)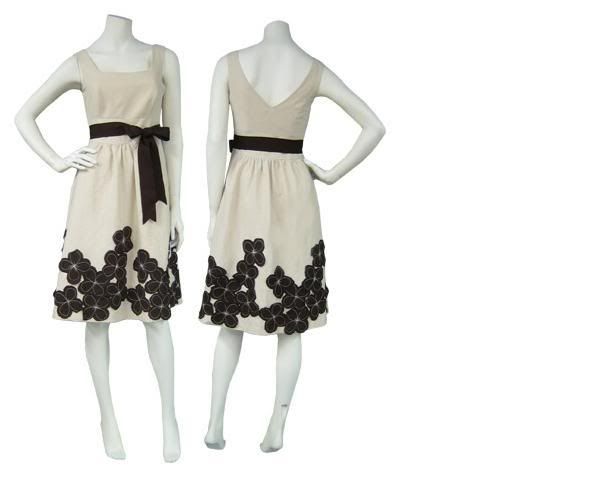 The Stunning in vanilla + cocoa
.
Anyway, I decided to
Google
the manufacturer and was delightfully surprised to find out they have more fantastic dresses.
Sweet Chemise
is a company based out of Vancouver, Canada but distributes their dresses to fine shops all across North America. Sweet indeed!
From their Spring 2008 collection ::
The Stunning in black + cream
,
The Euphoria
,
The Obsession
,
The Smitten
,
The Rave
:: all found
on sale
(!) at
Maison de Moi
.
From their Fall/Winter 2008 Collection ::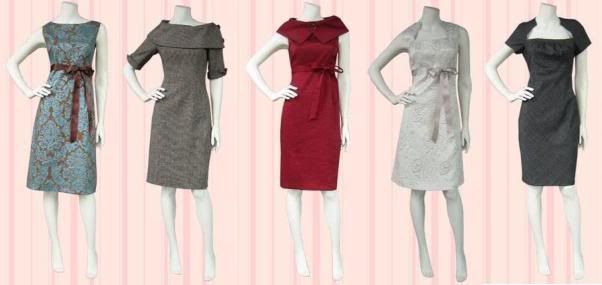 The Drama, The Muse, The Mystery, The Fancy, The Charmed :: all found at
Sweet Chemise
.