Last year a girlfriend of mine surprised me with a lovely gift. We attended a cooking class at my favourite gourmet shop
The Cookbook Co. Cooks
. We were perched on stools, sipping wine, watching and gleaning every ounce of information we could from the guest chef and owner of
Quarry Bistro & Wine Bar
, David Wyse. It was such a great evening! Filled with an overabundance of information, fantastic food, and the company of like-minded would-be cooks. We laughed, we ate, and we left – stuffed!
I thought I would like to go back and try one of their hands-on cooking classes with SexyHusband; they have Friday and Saturday "Night Out: Couples Classes". Anyway, it got me thinking, wouldn't this be a great gift for a newlywed couple? It just might be perfect for the couple looking to cook a lifetime of meals together.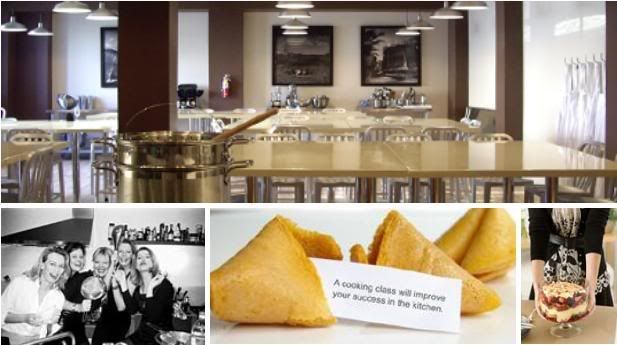 I also noticed that the
The Cookbook Co. Cooks
offers
Private Parties
. Wouldn't this be a great function for a bridal shower? Or a couples shower? Nice, clean, delicious, fun!
Take a look around your city for similar opportunities!