This post is a continuation of my favourite things from the Fall 2007
InStyle Weddings
magazine. We're talking stationary this time. I love, love, love paper. I don't know why, can't explain it. Just do. Always have.
This is the spread by
Wiley Valentine by E & R Design Group
that was featured in the magazine :::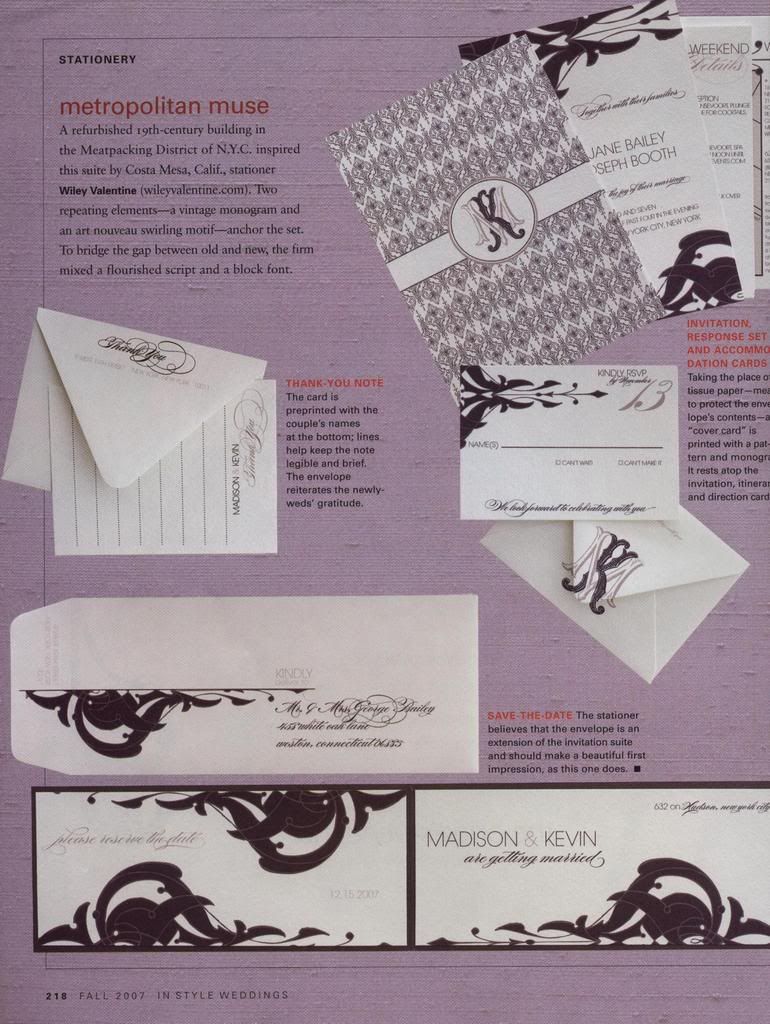 And, after pouring over their website I had to share these :::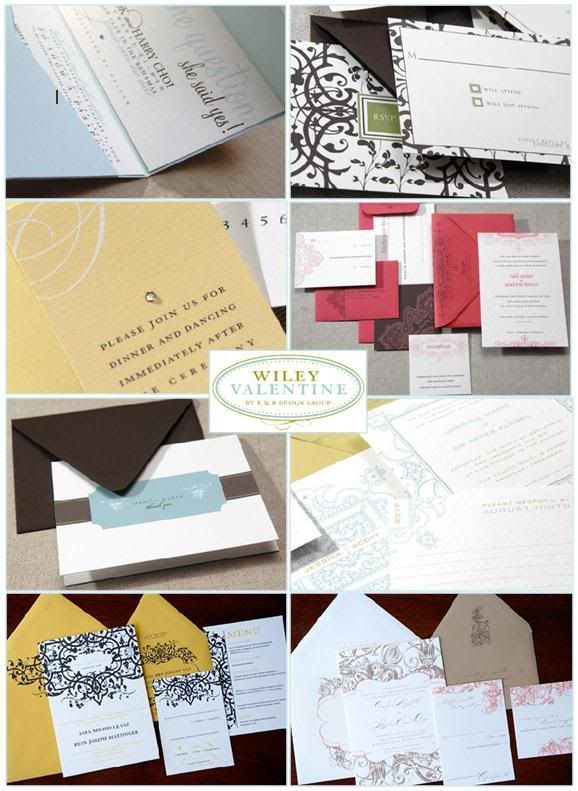 Love, love, love.