I just adore these couples. I wish I could draw. Or paint.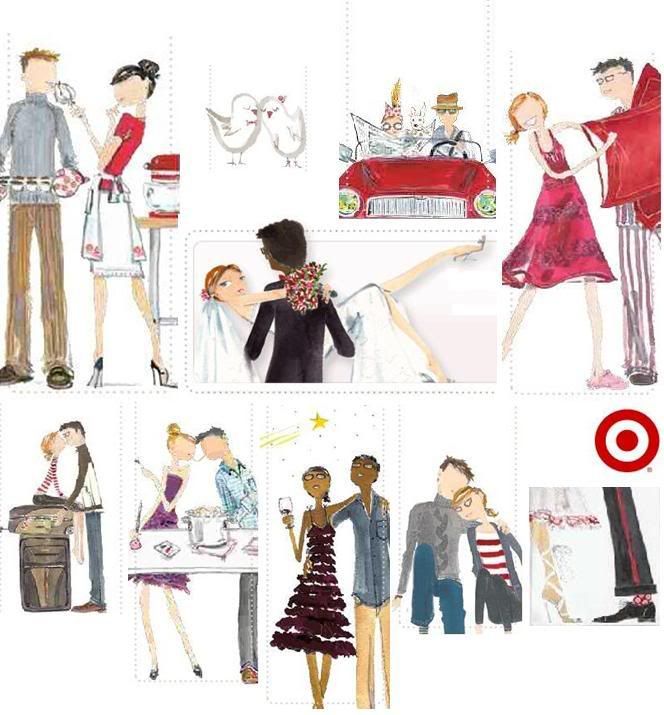 Courtesy of
Target's Club Wedd
.
And, just so you know, we're the first couple. My husband and I. I swear that's a snapshot of our kitchen. But I'm not that tall. Or that slim. But I have hair that dark and I love her shoes. I'm positive that Andy has that exact outfit. And that's the colour of his hair. And he
is
that tall. And my Kitchenaid is white. But, it really is us. Which one are you? Or,... which couple do you
want
to be?