The thing I love most about this wedding is how it emphasizes the personalities of the bride and groom. No one wants their wedding to be the same as everyone else's but this couple seems to have embraced their zest for life and captured it on their wedding day. There is a delicate yellow and bird theme but it only highlights the couple.
I find that so many couples pick their theme and the entire wedding is saturated with Eiffel Towers for their "French Provincial Wedding", or grapes, cork and ivy for their "Vintage Wine Wedding". Or the couple choose one colour to decorate their day and every thing that could possibly be aqua is aqua; from the bridesmaids dresses and groomsmen's ties, to the centrepieces to the tongues of the bride and groom who have just enjoyed their cake covered in aqua fondant.
I think the most important theme to choose is the personalities and relationship of the bride and groom. Then add in subtle touches that are uniquely you.
Meet Patricia + Corey: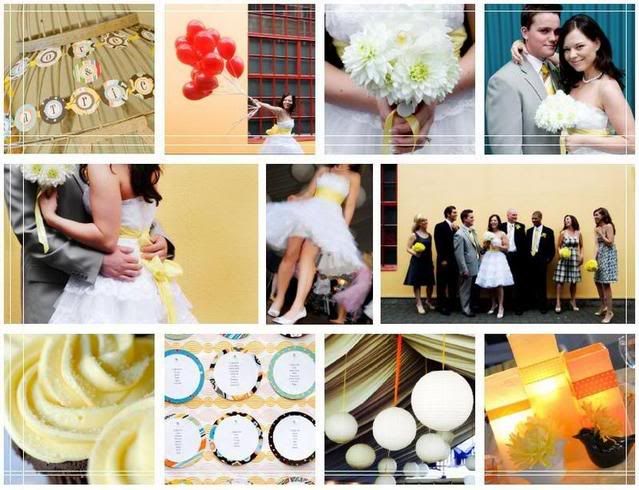 This amazing wedding was shot by
Erin Gilmore Photography
. She's Vancouver based and -oh-so-fabulous-. I leave you with my favourite shot of the whole day.