Every three months I have a feeling of anticipation; an expectation that something wonderful is coming. A friend.. A gift...
Martha Stewart Weddings
. It is my favourite publication, I take it home, make a cup of tea and pour into the pages. Always so beautiful, always so many breathtaking photos.
I have every issue that has ever been published, and they are all full of bookmarks and post-its marking my favourite images and ideas. This spring issue is devoted to amazing details, which is hard to believe they'll have more details than usual? I better get out my post-its!
Enjoy your copy. Pick one up on Monday, February 28th!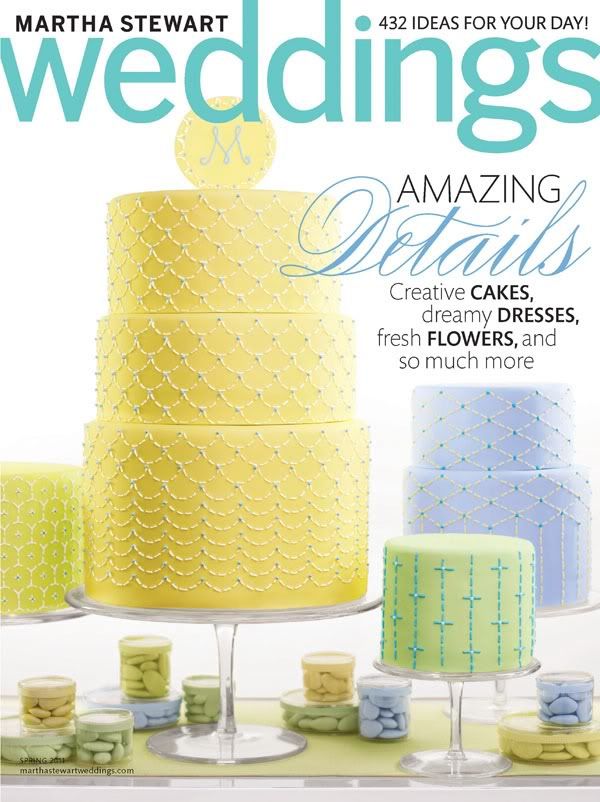 "Photo by Con Poulos. Copyright © 2011, Martha Stewart Living Omnimedia, Inc. Originally published in the Spring 2011 issue of Martha Stewart Weddings magazine."