One of the questions I hear the most is about gifts for attendants. I usually suggest a brainstorming session to come up with something that is fitting for each of their tastes. But, when you just can't come up with something specific, you can always buy something classic or interesting!
How about these chrome goodies I found on
Canoe
::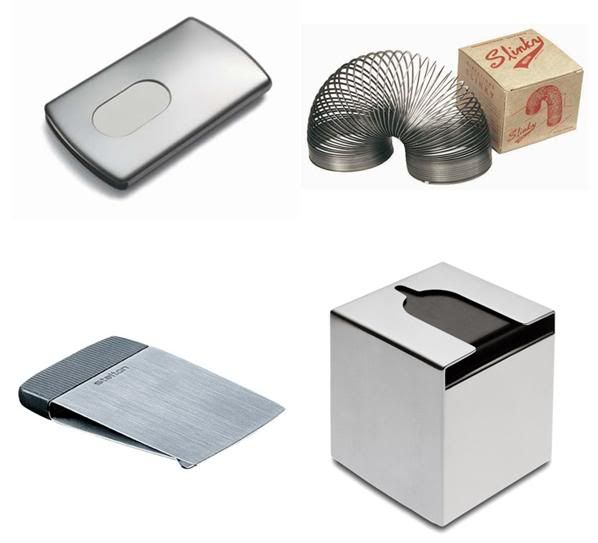 Classic ::
Nic Business Card Dispenser
Interesting ::
Original Slinky Toy
Classic ::
Icon Money Clip
Interesting ::
Condom Dispenser
How cool is the condom dispenser?