I just had to share, I'm so excited. SexyHusband had Friday off and went shopping, he called me and said, "I found you the perfect bike, it's
for Lisa
, you have to see this bike."
I didn't know what he meant until I saw it. Why is it perfect? Because she's pink! And her name is
Four Lisa
!! Can you believe it? Isn't she pretty? Now she's mine.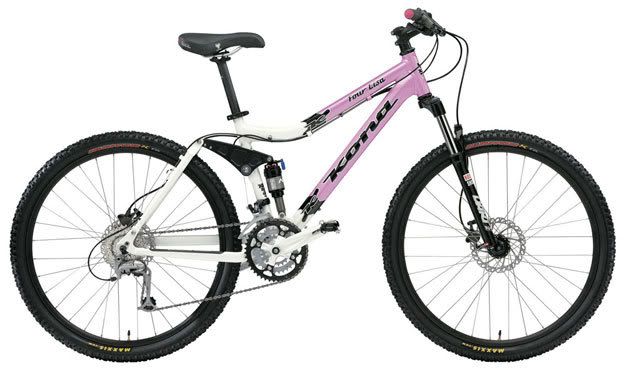 I couldn't wait for a road test so we took the bikes to the grocery store yesterday, through the snow (-8º C / 18º F). We froze, I thought my lungs were going to collapse, but it was worth it.
SexyHusband, I love you!